A Message from Phillip & René Adams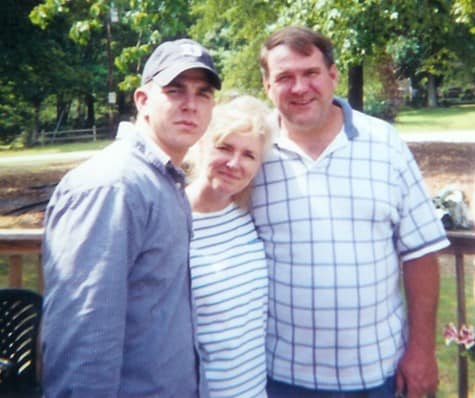 Dear friends,
There is no greater heartache for a parent than the death of their child.  Mark's death brought a tremendous sense of loss and grief to our lives, yet we know that Mark had accepted Jesus Christ as his personal Lord and Savior, and he is at home with our Lord.  The Bible says, "We don't sorrow as those who have no hope" (1 Thessalonians 4:13) but rather we have "hope as an anchor for the soul" (Hebrews 6:19). For that reason, we know that we will see him again one day, but until then we want to take our tragedy and turn it into triumph.
The Sgt. Mark P. Adams Foundation has been established to honor Mark's memory, the sacrifice that he made for our country, his fellow Marines, his love of wrestling, but ultimately for the purpose of sharing the Gospel and the love of Jesus Christ with others.
We ask for your prayers for the Foundation and the two ministries it supports – Passion for Peru and the Make A Difference Wrestling Clinics.  We would like for you to consider partnering with us by providing financial support to spread God's Word to make a difference in the lives of others.
In Christ's love,
Phillip and Rene' Adams